AUTHOR bio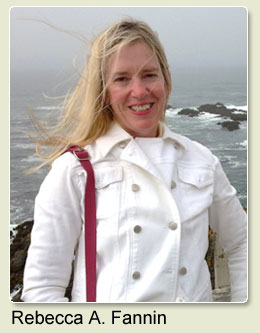 Rebecca A. Fannin is the author of Silicon Dragon (McGraw-Hill, 2008) and Startup Asia (Wiley, 2011), and a contributor to Forbes, where she writes a widely read weekly column.
Since 1992, Rebecca has been reporting on innovation, technology and emerging economies. Her books have been highly acclaimed by leading media and industry figures worldwide, and translated in several languages. A former international editor at Red Herring, the Pulitzer-owned International Business, and the Asian Venture Capital Journal in Hong Kong, Ms. Fannin also has written for Inc., Worth, Fast Company, AdAge, Chief Executive, The Deal, The Huffington Post, and Harvard Business Review.
A commentator on Fox Business News, Sky TV, Channel News Asia and CCTV, Rebecca also has lectured at several universities, among them Yale, Columbia, Harvard, National University of Singapore, Tsinghua University and the Hong Kong Science & Technology University. Her speaking engagements include the Asia Society, World Affairs Council, Overseas Press Club, the Foreign Correspondents Club, World Affairs Forum, the Northwest China Council, Vancouver Trade Club and Harvard Club.
Rebecca has authored white papers, articles and thought leadership reports for KPMG, Econsultancy, NASDAQ and Sony Ericsson on such topics as tech innovation, global outsourcing, corporate strategies and digital marketing trends. She also testified as an expert witness on China's Internet before a U.S.-China Commission in Washington, D.C.
Her news and events group formed in 2009, Silicon Asia, www.silicondragonventures.com, publishes e-newsletters and research for venture capitalists, entrepreneurs and investors, and develops sponsored conferences in tech hotspots in Asia and the U.S. in partnership with market leading organizations and businesses.
Originally from Lancaster, Ohio, Rebecca graduated from Ohio University with a degree in journalism and later was awarded an Asian Studies fellowship at the University of Hawaii. Today she resides in New York City and San Francisco, and enjoys frequent reporting trips to China, India and other emerging markets.